Product Description
Lawn 4WD LuGong mini Steering Wheel Cheap Chinese Tractor with Price LT704-1
Lugong LT704-1 wheel tractor is a new type of tractor developed and designed by our company. The shuttle shift system is used to provide users with more choices and better meet the user's various agronomic requirements.
1.LT series of multifunctional tractors, its power cover 50-100 horsepower. Optional Rotary Tiller, Lawn Mower, Baler, Sprayer, etc farm implements.
 2. It adopts 8+2 shift,reasonable speed matching, high working efficiency.
 3. Dry brake is the standard configuration, and oil bath type wet brake is optional which has great breaking force and long service life.
 4. Equipped with famous and high-quality engines, large torque reserve and strong power.Power emission upgrade, more advanced performance, low fuel consumption and high reliability.
 5. Farmland tires, grassland tires and engineering tires are optional to satisfy various operations.
 6.Four driving standard configuration mid steering cylinder front drive axle has the maximum gap from the ground of 335mm.
 7.Suspension seat is the standard configuration which can effectively reduce 40% of vibration.
 8. The famous brand front drive axle is highly reliable.The transmission system adopts strong gears, which is more durable.Reinforced half shaft, casing, trailer and other configurations
 9. Adopting a new type of high pressure lifter makes the work more convenient and flexible.Equipped with external double oil cylinders , the working effect is better.
10.The power output speed can be selected from various speeds such as 540/720 rpm, and can be matched with a variety of agricultural machinery and tools, and the scope of application is wider.
Tractor Main Features and Advantages: 
1. Equipped famous brand engine showing advanced capacity, low fuel consumption and high economic efficiency. 
2. Streamlined appearance design, beautiful and generous. 
3. Transmission Case adopt meshed shift and add the gearbox interlock device makes the operation more smoothly, reliable and easier. 
4. Double action clutch with disc spring, perform steadily and easy to operate. 
5. Fully hydraulic steering system greatly reduced driver's work strength. 
6. Wet disc brake device, reliable brake performance. 
7. Separate injection of hydraulic oil, reliable to operate. 
Product Parameters
Other products
What We Offer:
1. Products of Mini Excavators from 0.8 ton to 2.0 ton,mini wheel loader , backhoe excavators,wheel tractor, etc.
2. Service of pre-sale, middle-sale and after-sale all-around service.
3. Traning of machine operation, daily maintenance.
4. Technical support for any trouble shooting with our machines.
5. OEM/ODM service for wholesalers/trading companies/distributors/local agents.
Company Profile
   ZheJiang LuGong Machinery Co., Ltd was founded in March 2000 which located at the junction of 3 cities(HangZhou, HangZhou and HangZhou)-HangZhou HangZhou industrial trade park and it's the backbone enterprise of construction machinery national wide with fixed asset 500million Yuan. It covers a land of 200 thousand square meters and has 1,100 employees, 88 of whom are engineers and technicians.
Our company mainly produces loaders, excavators, tippers, tricycles etc. Products are mainly sold to over 20 provinces in China and exported to dozens of countries and regions in Africa, Southeast Asia, South America and Russia. The quality and performance of our small farm-use loaders and construction tippers are in leading position of the industry throughout the nation and well received by users. Now, "Lu Gong" brand loaders and tipper have gained acceptance by dealers and uses all over China.
We focus on quality, performance and consider of users as always. In management, we've achieved a new level by adopting ISO9001:2015 international quality management system.
We would like to develop in economic construction by holding our old and new friends and users hands by following our business philosophy of "Driven by science and technology, seeking survival by quality, benefiting by managing and winning market by service" and spirit of "Pioneering, innovating and pursuing excellence".
Packaging & Shipping
FAQ
Q: Why should I choose LuGong instead of other brands?
A: With 22 years exporting experience, LuGong has been a well known brand in the market, now you can see LuGong  machines working in more than 40 countries. What we can provide:
Qualified machines with CE certification.
Easier access and zero-profit spare parts support.
Timely service (any of your questions will be answered within 12 hours).
Customized equipment with all kinds of attachments.
Q: What is your delivery time?
A: We have 4 workshops, 6 production lines, and we can produce a loader in 8 minutes. Usually, as long as you contact the vessel, we can ship within 15 days.
Q: What color can I choose?
A: There are Yellow, Red, Blue, Black, White, Orange,and Green to choose. Of course you can also customize other colors you like.
Q: What kind of service can I get from you? How can I get spare parts?
A: We have 1 year warranty for each machine, within 1 year, if any parts broken because of quality issues, We  professional after sales team to support you at any time.
| | | | | | | |
| --- | --- | --- | --- | --- | --- | --- |
| | LT504-1 | LT604-1 | LT704-1 | LT804-1 | LT904-1 | LT1004-1 |
| Engine | yunnei | yunnei | yunnei | yunnei | yunnei | yunnei |
| Power | 50HP | 60HP | 70HP | 80HP | 90HP | 100HP |
| Minimum quality of use | 1800kg | 1850kg | 2010kg | 2600kg | 2850kg | 3300kg |
| Wheel base | 1970mm | 1970mm | 1970mm | 2090mm | 2090mm | 2090mm |
| overall dimension | 3595×1500×2330mm | 3685×1505×2325mm | 3690×1500×2335mm | 4190×1790×2690mm | 4190×1780×2680mm | 4190×1790×2690mm |
###
| | |
| --- | --- |
| Model | LT504-1, Wheel type |
| Driving type | 4WD |
| Power | 70HP |
| Steering system type | Full hydraulic steering |
| Standard speed of power output shaft | 540/720r/min |
| Number of gears (forward/backward) | 8/2 |
| Engine | Laidong or Dongfanghong |
| External dimension (L × W × H) | 3690×1500×2335mm |
| Number of hydraulic output groups | 1 |
| Type of suspension | Three-point rear suspension |
| | | | | | | |
| --- | --- | --- | --- | --- | --- | --- |
| | LT504-1 | LT604-1 | LT704-1 | LT804-1 | LT904-1 | LT1004-1 |
| Engine | yunnei | yunnei | yunnei | yunnei | yunnei | yunnei |
| Power | 50HP | 60HP | 70HP | 80HP | 90HP | 100HP |
| Minimum quality of use | 1800kg | 1850kg | 2010kg | 2600kg | 2850kg | 3300kg |
| Wheel base | 1970mm | 1970mm | 1970mm | 2090mm | 2090mm | 2090mm |
| overall dimension | 3595×1500×2330mm | 3685×1505×2325mm | 3690×1500×2335mm | 4190×1790×2690mm | 4190×1780×2680mm | 4190×1790×2690mm |
###
| | |
| --- | --- |
| Model | LT504-1, Wheel type |
| Driving type | 4WD |
| Power | 70HP |
| Steering system type | Full hydraulic steering |
| Standard speed of power output shaft | 540/720r/min |
| Number of gears (forward/backward) | 8/2 |
| Engine | Laidong or Dongfanghong |
| External dimension (L × W × H) | 3690×1500×2335mm |
| Number of hydraulic output groups | 1 |
| Type of suspension | Three-point rear suspension |
Axle Spindle Types and Installation
Are you looking for a new axle spindle for your vehicle? If so, you've come to the right place. Learn more about their types, functions, and installation. After reading this article, you'll be well on your way to finding your new axle spindle. Axle spindles are essential to your vehicle. There are several types and each has unique characteristics. Here's how to choose the best one for your car.
Dimensions
Axle spindle dimensions are crucial for safe wheel support. This component experiences significant stress and load during bearing mounting and must provide sufficient strength. The axle spindle can be hot-forged or shaped to include an integral shoulder. The shape of the bearing stop region must be abruptly transitioned from a straight to a curved configuration. Dimensions of axle spindle vary with different materials, manufacturing techniques, and applications.
The bearing surfaces of the axle spindle are 1.376 inches across, while the bearing spacer is 1.061 inch across. The axle spindle is 1.376 inches long and includes a cotter pin and nut. Typical axle spindle dimensions are listed below. Some axles may have additional components to reduce their weight, while others may not have any. The number of axles and bearings is also important to consider when determining the dimensions of the axle.
The outside shape of the axle spindle 40 is similar to that of the prior art spindle 10. The outer wheel bearing region 44 is cylindrical with a diameter D 1 and an inner wheel bearing region 46. An axially-separating transition region 48 separates the inner bearing region 46 from the outer wheel bearing region 44. It is important to note that the internal diameter is generally slightly larger than the outer wheel bearing region 46.
Axle spindles can be integrally formed or welded to the housing or central beam. They can also be designed differently depending on the intended function. For example, the trailer axle spindle may have a circular or rectangular cross section. Once again, axle spindles are important for safety and longevity, so it is important to know their dimensions. You can also check online for the dimensions of axle spindles.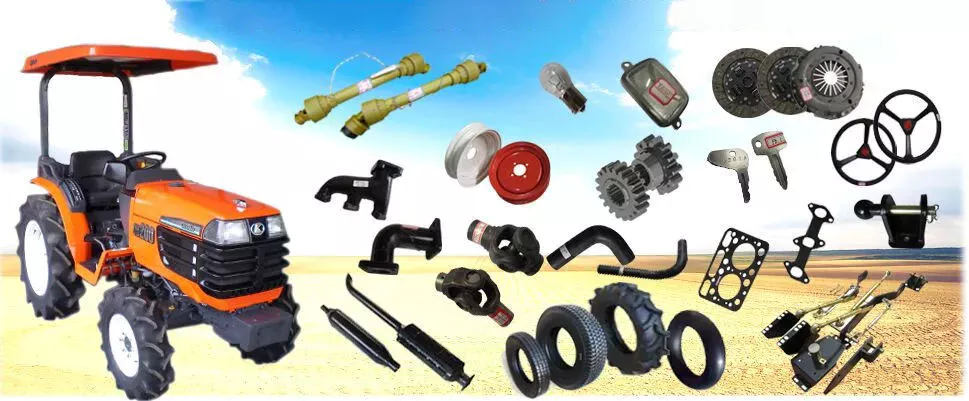 Function
Axle spindles are crucial components of a vehicle's suspension system. They enable a vehicle to move forward, turn, brake, and accelerate. The axle also supports the wheel bearings. In addition to supporting the wheel hub, the axle spindle connects the arms of each wheel to the chassis. This piece is also known as a steering knuckle. The axle spindle's job is to provide sufficient strength to support the axle.
The functional elements of an axle spindle are cylindrical and have a transition region and an outer surface with an irregular pattern. They have a first and a second diameter, and are shaped to form the spindle's beam portion and spindle region. The transition region forms a pivotal connection between the axle and the suspension. It also provides the connection between the axle and the trailer. It allows a vehicle to rotate without causing excessive vibrations.
Axle spindles can be circular in structure and are similar to those of the prior art. They support wheel hub configurations. The first end of a spindle is threaded, while the second end is open. The outer wheel bearing region has an outer surface with a diameter D1, while the inner wheel bearing region 46 has a cylindrical outer surface with a diameter D2. The transition region separates the spindle from the rest of the axle.
The spindle nut retains the wheel hub on the spindle, whereas the spindle nut holds the hub assembly in place. A spindle nut retains the wheel on the spindle. A hub cap protects the locking nut assembly and lubrication area. A hub cap is also a common component of the axle. The hub cap also provides a protective shield for the spindle nut.
Steering axle spindles do not extend to the right of the oil seal. They extend from the steering kunckle, which is pivotally joined to the steering axle beam. Despite the differences in bearing seals, wheel hub mounting means, and brake assemblies, the basic spindle configuration is the same. A spindle consists of two axially separated bearing regions, one with a larger diameter than the other, with a bearing stop adjacent to the inner bearing region.

Types
The axle is the basic unit of an automobile, and it includes several components. Among these are bearings, axle housings, and wheel hubs. Bearings and axle housings take on all of the radial loads placed on them during operation. As a result, they are necessary to ensure that a vehicle is able to function at its optimum level. But if you're not sure what these components are, they can make all the difference in your ride.
Axle type depends on a number of factors, including the amount of force produced. In some cases, the vehicle already has pre-designed axles that come in standard formats, but in other cases, a customer can order a custom-made axle for the specific needs of his vehicle. Customized axles give the vehicle operator greater control over the speed and torque of the wheels. To choose the correct axle type for your vehicle, it's helpful to know the measurements of the axle.
Axle gear sets and lubrication passages are also different. Reverse-cut gears can't be used in place of standard cut gears, and vice-versa. The two types of axle are compatible, but the spline count of the differential case must match that of the axle. It's important to remember that a different type of axle may work with a different type of machine tool.
Different axle spindle materials have their own advantages and disadvantages. Some are more durable than others, depending on their load capacity. Disc brake hubs and axle spindles are similar to the non-braking ones, but include a rotor and a caliper yoke. The yoke design on the rotor or caliper spindle is specific for each rotor.
Bearing-type axles are the most durable. They transfer the weight of the vehicle to the axle casing. The axle housing is retained by a flange bolted to the hub, and the axle bearings are secured on the spindle by a large nut. Alternatively, axles with bearings are supported solely on the axle spindle and don't require a hub. Floating axles are typically better for long-term operation, but may be a limited choice for vehicles.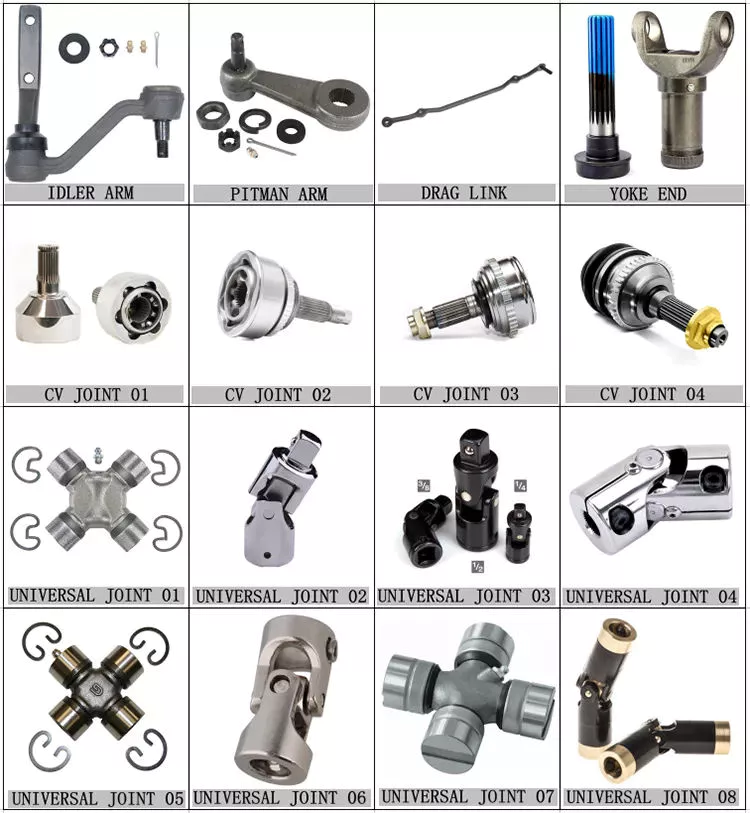 Installation
Axle spindle installation involves tightening the axle spindle nut to retain the spacer and bearing cones in position. When properly tightened, the axle spindle nut provides the clamp force required to compress the bearing spacer and bearing cone. Preloading is an important part of axle spindle installation because it optimizes bearing life by limiting the tolerance range of end play. Here are some tips on axle spindle installation.
To start the process, you should remove the axle spindle from the vehicle. If the old spindle is not a bolt-on type, a technician will need to cut the weld that holds the axle spindle in place. Then, he or she would need to thread the new spindle back into place. The axle tube must be threaded to accept the new spindle. Once the axle spindle is properly installed, the technician will need to tighten it to the specified torque.
Once the axle spindle is installed, the technician will continue tightening the nut assembly. To ensure a tight grip, the technician will rotate the outer washer while adjusting the torque level on the axle spindle nut. If the nut is not correctly torqued, it may loosen the axle spindle. In addition, improper torque can cause excessive inboard pressure on the outer nut, which can result in over or under-compression of the bearing cone.
The second axle spindle includes an inboard bearing 54 and an outboard bearing 56. The inboard bearing has an inboard surface that abuts the shoulder 26 of the axle spindle. The outboard bearing 57 is mounted on the axle spindle near its outboard end. A bearing spacer 58 is positioned between the inboard and outboard bearings. The spacer and bearing cone group comprises the bearing cones 54 and 56.
Proper alignment of the new spindle is essential for a secure fit. Taking your trailer to a licensed repair facility for a trailer spindle installation is a good idea, as a poorly installed axle can result in improper wheel tracking and premature tire wear. A licensed trailer repair facility can do this for you without much difficulty. This way, you won't waste your time or frustration on a DIY trailer axle replacement.